Decentraland September Land Market Analysis – Effects of Over $1M in Land Sales This Month!
Posted On September 24, 2018
Finally I've had some time to myself on this Turkey trip and I've never been so excited to make a blog post It's been three weeks here and I've enjoyed every minute of it but I have to admit I have been dying to make a blog post.
From whale investors to the market being bombarded with activity to me selling millions of Mana worth of land in just a couple of weeks, there has been significant changes in the marketplace.
This blog post is particularly important for new investors because they need to know a bit about the land sale history before committing thousands to Decentraland.
For those that have stumbled upon this blog post or blog for the first time, my name is Matty and I have been flipping land on Decentraland since the last seven to eight months.
I have flipped hundreds of lands and have been following the marketplace for months which gives me great insight as to the conditions that affect land prices, what lands are overpriced, what lands are underpriced, and generally what are good deals.
The Whale Investor who has drastically changed the Marketplace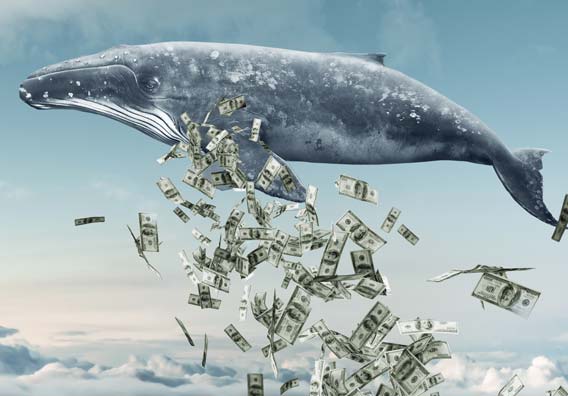 Firstly, I'd like to touch upon the changes in the marketplace since the entrance of the whale investor who we have jokingly named 'Nessie' in our discord chat group.
I will continue to call him Nessie throughout this blog post.
Nessie started with an enormous purchase of 14 land estate for a whopping 1.6 million Mana.
Since then he has gone on to buy very well positioned Estates, (which are basically adjacent lands joined together. Decentraland rewards these types of properties by giving higher building limits).
Nessie has gone on to purchase hundreds of lands under 15,000 MANA.
He has also accumulated approximately 12 million MANA and continues to do so as MANA prices are low.
It seems he has a big interest in Decentraland and he's recent actions have changed the Marketplace drastically.
Firstly, he continues to accumulate MANA every single day. If you look at his wallet you will notice that every day he will accumulate anywhere between 300,000 to 1 million MANA every day.
Accumulating at bottom ranges are strategies long-term investors use to go long and purchase as much as what they think is the bottom price of a particular coin or investment.
With him continuously buying the bottom he is effectively holding on to the MANA that people are willing to sell right at the bottom and is effectively acting as a net not allowing MANA to drop below a certain price. Eventually most of the investors that are willing to dump this cheap will be no more and the only way is up.
this is great in terms of the price of mana and it will continue to slowly rise in value.
He has also come in and purchased every land under 15,000 MANA. Good for sellers, scary for new investors and buyers. This has forced new investors to pay more than 15,000 MANA to buy even the cheapest land in Decentraland. For those that have been waiting on the side for land to drop in price it's becoming more and more difficult to believe it will fall.
The question is will this momentum continue and I feel that it may for the short-term but if MANA prices go up Beyond $0. 20, $0.30 or even $1 then land prices should drop relative to MANA.
Think about it. If MANA is worth $1 a coin and someone needs to buy a car, why wouldn't he just cash out on his land by selling it for 10,000 MANA which is equivalent to $10,000?
One thing has been consistent though, the Fiat value of land has continued to increase and is one of the reasons I am so heavily invested in land and MANA. It acts as a hedge against severe Bitcoin downswings. as BTC goes down it usually brings all the alt coins down with it. As the price of MANA, also drops this allows people to purchase more MANA with their Fiat and effectively increases the value of land relative to Mana as people who could only afford 10,000 mana parcels can now afford 20-30,000 mana parcels.
Decentraland investors take this opportunity very seriously and have a lot of money invested. From even the initial investors during ICO that have invested hundreds of thousands of dollars there are new investors like the whale Nessie who have invested close to a million dollars in decentraland.
The sales volume of sales is also amazing in fact it's double that of crypto kitties!
A lot of people on the sidelines that look at decentraland and think that land prices are way too high might never be able to own a Land in decentraland. It's important to understand that this virtual platform or particularly any crypto platform or dApp Is available to everyone in the world and you are competing with people that have money invested in crypto way more than you can imagine and for them land prices are peanuts.
People may be looking at Decentraland lands thinking that $1,000 for a small pixel on a map is way overpriced but others will look at the same $1,000 and think that they can buy 50 of them with 5% of their investment and will go on to do just that.
Advice for new Investors
I feel that if you buy land that are on the cheaper end of the scale it's hard to go wrong as land prices have continued to increase over time quite consistently and there is plenty of sales volume/demand which should see a continual increase in prices.
It's best to monitor the market for some time and read historical sales on nonfungible.com for at least a couple of days to get an idea of what lands are worth so you're not overpaying.
For heavy land flippers like me the opportunities to make money have reached a golden era and will only get better as the feature to buy and sell Estates becomes official allowing us to buy and sell parcels in the hundreds of thousands of MANA.
Decentraland is an exciting space and there has just been way too much activity in the last few weeks to cover in one blog post so I'm just going to leave it at this. I'll write more specific blog post on specific topics in the coming weeks.
Follow me on Twitter
About The Author
Mateen
Matty is an Investor in Decentraland, Gods Unchained and NFT Art and frequently writes Analysis posts/updates on the NFT market. You can follow him on Twitter: twitter.com/DCLBlogger